Brampton Shops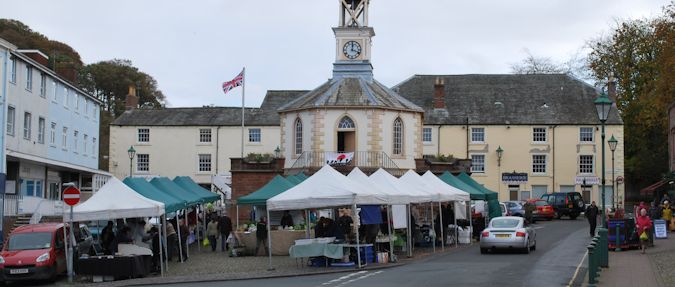 The Cumbrian Optical Company
Independent opticians providing quality eye care
Private and NHS sight tests
Free Digital Retinal Photography
Over 60 or Under 16 - call to book your free eye examination
Spectacles to suit all budgets • Contact Lens Assessments
Free Hearing Aid Tests Available
Home Visits Available
1 Lorne Terrace, Front St, Brampton
Tel; 016977 2214
www.cumbrianeyes.com
Off The Wall
Family run business with a difference. Coffee shop serving freshly ground coffee, light lunches, homemade cakes and scones. Gallery, free Wi-Fi, anime merchandise, outdoor clothing and camping equipment. Evening events throughout the year.
Tel: 016977 41600
Address: 4 Front Street, Brampton.
Web: www.offthewall.co.uk

Browns Cafe
Telephone: 016977 3535
Address: 18 Front Street, Brampton.
Geltsdale Contract Flooring
HOME CALL SERVICE with samples brought to your home
Carpets, Carpet Tiles, Vinyls, Safety Flooring, Karndean and other Luxuery Vinyl Tiles
Tel: 016977 41118 Mobile: 07808899517
FREE ESTIMATES • FREE DELIVERY • FREE FITTING
WWW.GELTSDALE-CARPETS.COM

Sandra Forster & Associates
Independent Property Services
Tel:016977 41999
3 High Cross St., Brampton

The Travel Team
For All Travel Requirements
Tel: 016977 2929
34 Front Street, Brampton

Runway Hair Salon
Unisex hair salon.
Telephone: 016977 41994
Address: 44 Main St. Brampton
Hairport The Hair Doctor
Colour Correction & Creative Cutting Soeialists
Call now for a free consultation. Trainee discounts.
Telephone: 016977 3866
Address: 46 Main Street, Brampton
Website: www.hairdoctor.co.uk

The Card Centre
Extensive Range of Cards, Toys, Gifts, Stationery, Party Items and Arts & Craft Material.
Tel: 016977 2267
44-46 Front Street, Brampton

Eric Hagan Opticians
Our philosophy is simple – we are here to offer the very best professional eye care
NHS & Private eye examinations
Wide range of quality & designer frames
Free digital retinal photography
Latest dry eye and blepharitis treatments
Home visits by arrangement
Tel: 016977 42703
Souter Howe, Market Place, Brampton

Oakbank Nurseries
If your looking for great value then look no further. We take care of the quality so you can experience the pleasure.
Tel: 016977 3908
Longtown Rd, Brampton
http://www.oakbanknurseries.co.uk/

Oasis Dental
Tel: 016977 3015
Market Place, Brapmton

The Haven Beauty Salon
Full Range of Beauty Treatments
Tel: 016977 41249
Lauren House, Brampton

Capontree Veterinary Centre
Veterinary Surgeons
Tel: 016977 2318
Greenhill Brampton

Bertis Fish & Chips
Fish And Chips
Tel: 016977 2280
Brampton

Simply Gorgeous with Ladies Boutique
Picture Framing, Arts, Crafts, and Gifts
Tel: 016977 2380
7 Market Place, Brampton

CSS Limited
Computer Sales and Repairs
Broadband set-up
Home & Business Network Specialists
Tel: 0169773779
Unit 3a, Townfoot Ind. Est. Brampton
www.ictlifeline.com

Hair Workshop
Unisex Hair Salon
Tel: 016977 3132
8 Beck Lane, Brampton

Castle Framing Ltd.
Picture Framing and Fine Art
Cross Stiitch, Tapestry Etc
Tel: 016977 41554
Front Street, Brampton
Poltross Enterprises
Wild Bird Food
Pet Supplies
Complete Dog Food
Extensive Selection of Animal Feeds
Free Delivery
Tel. 01434 321111
www.feedthebirds.co.uk
Unit 8B, Haltwhistle. Ind. Est.
Tarn Road Nursery & Tea Room
BRAMPTON
Tel: 016977 41804
Garden Centre
Bird Food,
Logs and Coal
Great Homemade Food
BERRY'S
Homemade Food
Snacks, Lunches, Cakes, Scones
FREAK SHAKES
Open Monday to Saturday
19 High Cross Street, Brampton
Tel: 016974 51732
SERVING WEST NORTHUMBERLAND & EAST CUMBRIA
FOR OVER 30 YEARS
Electrical Appliances and DIY Products For Your Home
RICHARD SKEET
Telephone: 01434 320703
E: trskeet@googlemail.com
16 Westgate, Haltwhistle
www.richardskeet.co.uk
CASTLEGATE BARN ANTIQUES
Pine and Counrty Furniture
T: 016975 08476
M: 07967017705
Prince Charlies house
High Cross St, Brampton CA8 1RP
BUILDERS MERCHANTS
OPEN Mon-Fri 7.30-5.00 Sat 8.00-12.00
TOOL & EQUIPMENT HIRE
DELIVERY SERVICE
TRAVIS PERKINS
Townfoot Ind Est, Brampton
Tel: 01697 742167
www.travisperkins.co.uk